Products specification:
Item name
LDPE Sleeve Cover Disposable nonwoven/plastic sleeve cover
Material
PE,nonwoven SBPP
Colour
White,Blue,Green
Gram weight
as requested
Type
disposable
Thickness
0.015-0.03mm
Size
40*20CM,45*20cm
Package
10pcs/roll,100pcs/bag,1000pcs/carton
Loading port
Wuhan/Shanghai
Payment term
T/T,L/C
Delivery time
15-20days,according to your order quantity
Certificate
CE,ISO13485
Usage
It is widely used in hospitals, chemical, drug makers, enviromental sanitation ect.
Feature
Keep your arm clean;Good tensile strength, Non-Irritating to skin, Odorless;
Lightweight, soft;Impervious and water-proof;Sanitation and quality in accordance with the EN 93/42/CE standard.

Remark
Available in different weight, size and packing as requested;Customer's samples and specifications are always welcome.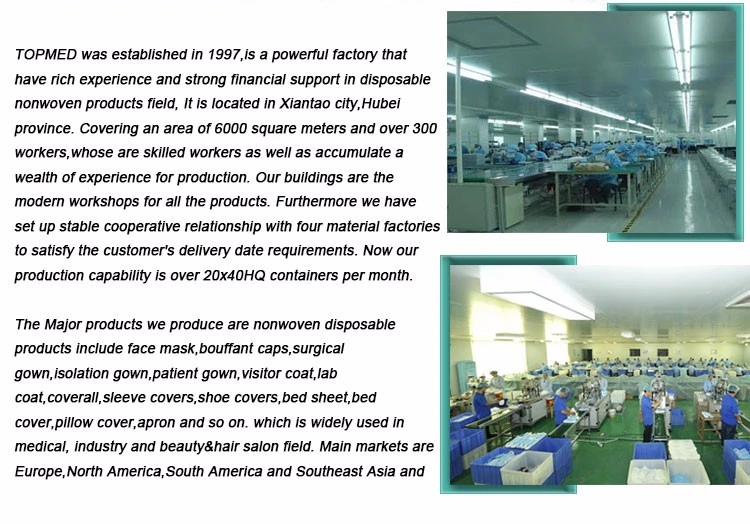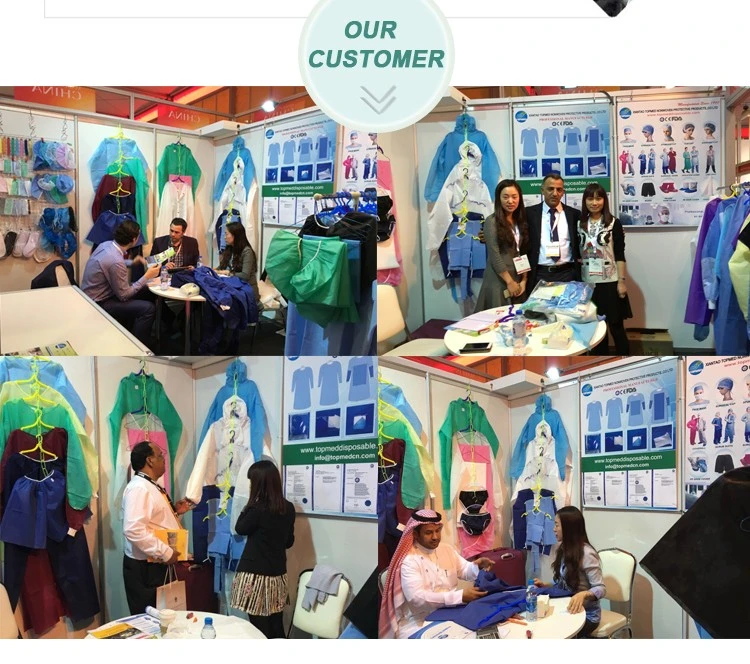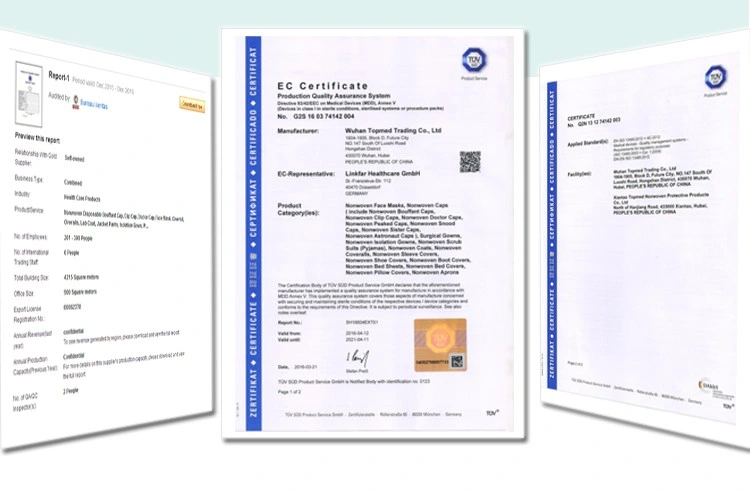 Other Products We Sell:
1. Cap:
1.1. Bouffant cap
1.2. Doctor cap:(surgical cap with tie/surgical cap with elastic)
1.3. Strip cap
1.4. Space cap
1.5. Peak cap
1.6. Round cap with fringe
1.7. Shower cap(PE)
2. Body wear:
2.1. PP/CPE Isolation gown :(With Knitted cuff/Elastic cuff)
2.2. Surgical gown:(Sterile/Non-sterile)
2.3. Lab coat:(PP/SMS)
2.4. Coverall: (PP/SMS/PP+PE)
2.5. Scrub suit:(PP/SMS)
2.6. Sauna suit:(PP/SMS)
2.7. Patient gown
2.8. Pants:(Man/Woman)
2.9. Brief:(Man/Woman)
3. Shoe cover/Boot Cover:
3.1. Non-woven shoe cover/boot cover
3.2. Non-shid shoe cover/boot cover
3.3. PE shoe cover/boot cover
3.4. CPE shoe cover/boot cover
4. Face mask:
4.1. Face mask with ear loops:(1ply/2ply/3ply/4ply)
4.2. Face mask with ties:(1ply/2ply/3ply/4ply)
4.3. Active carbon face mask:(3ply/4ply)
4.4. Face mask with eye shield:(3ply/4ply)
4.5. Dust mask:(120g/140g/160g/180g)
4.6. Paper mask:(1ply/2ply)
5. Other Main Products:
5.1. Gloves( HDPE/LDPE/CPE/TPE)
5.2. Apron:(Non-woven apron/PE apron)
5.3. Sleeve cover:(Non-woven sleeve cover/PE sleeve cover)
5.4. Bed cover/Bed Sheet
5.5. PE hair-cut cape
5.6. PE ear cover
5.7. PE raincoat/poncho
5.8. Wipe cloth/surgical dressing
5.9. Pillow case
5.10 Clear face mask