Nonwoven nurse mouth covers nonwoven one-time use face mask nonwoven one-time use mouth covers Hubei manufacturer
1) Material: PP non woven + high filtration paper + PP non woven
2) Color: White/blue/green/pink/yellow/orange/purple /lemon/Capri blue/burgundy
3) Ear loop: tie on or elastic ear loop
4) Size: 17.5*9.5 cm for adult;
14.5*9.5 for children;
12.5*7.5cm for baby
5) Nose bar: plastic or metal, flexible, fitting fixed
Our face mask can achieve following quality standard:
1) Conform to EN14683
2) Bacterial filtration efficiency (BFE%) > 99%.
Packaging:
Specification

Normal packing

Carton size

1*40 HQ container can hold (Pcs)

17.5*9.5cm,3-ply

50 pcs/box,40 boxes/ctn

52*38*30cm

2,400,000 Pcs

Remark: all can be special customized according to your actual requirements
Specifications
Material

PP non woven + high filtration paper + PP non woven

Fabric weight

could be as your request

Ear loop

tie on or earloop

Size

17.5*9.5cm

for adult

, or

14.5*9cm for children

Color

white,blue,green,pink,yellow...etc

Type

3ply with earloop

Certificate

CE,ISO13485,FDA,TYPE IIR

BFE

> 95%,> 99%

Packing design

can be as your design

Packing

50 pcs/box,2000 pcs/ctn, or as your requirement

Applications

hospital,laboratory,food industry,dust-free workshop,electronic manufactures and so on
mask
PHOTOS: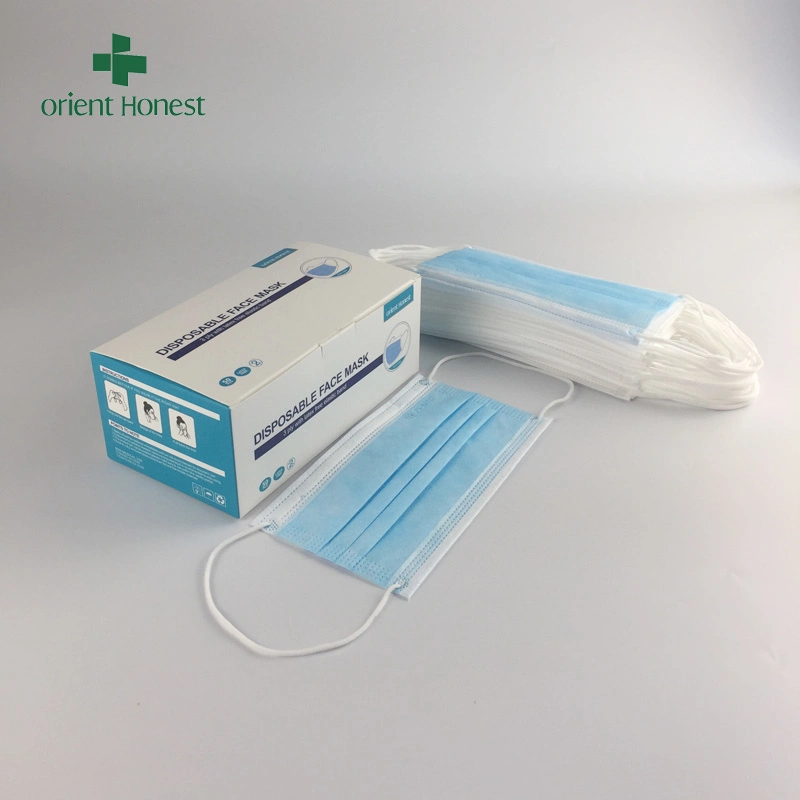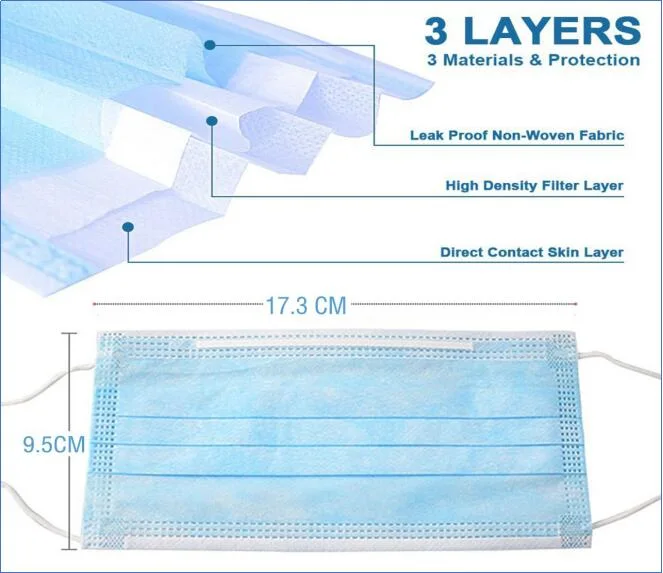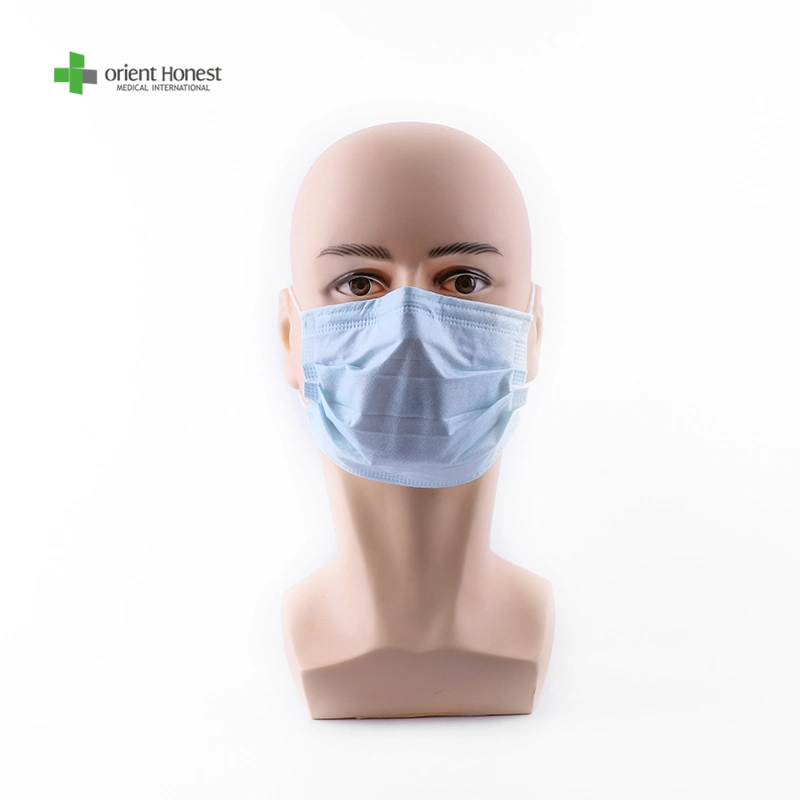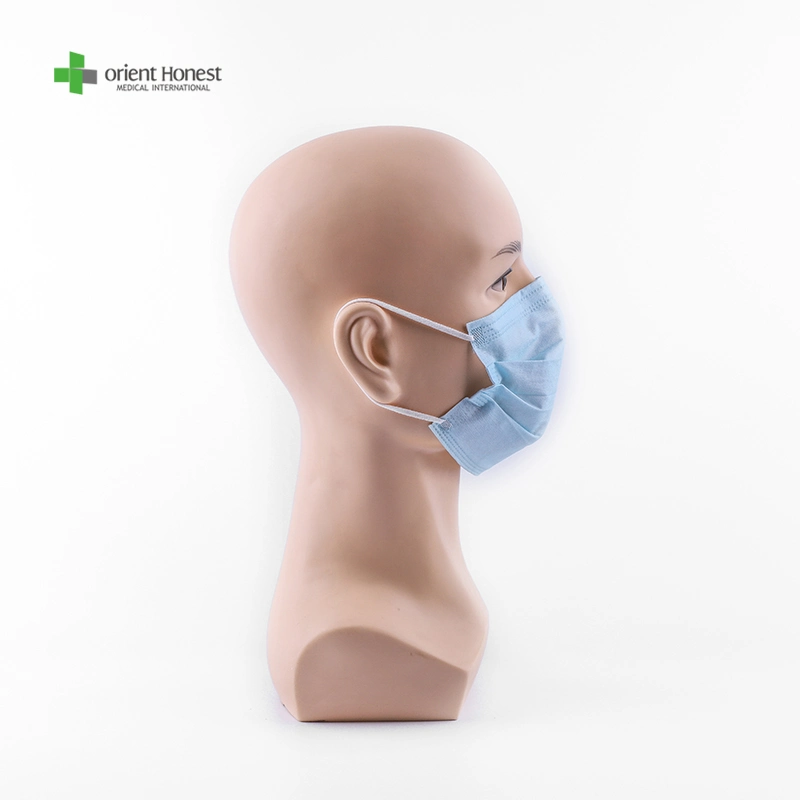 Our factory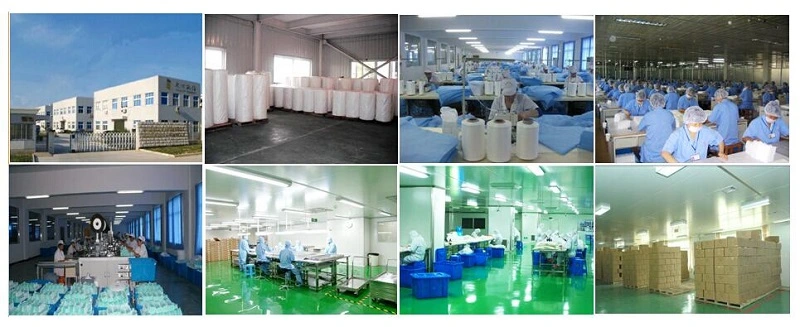 Exhibition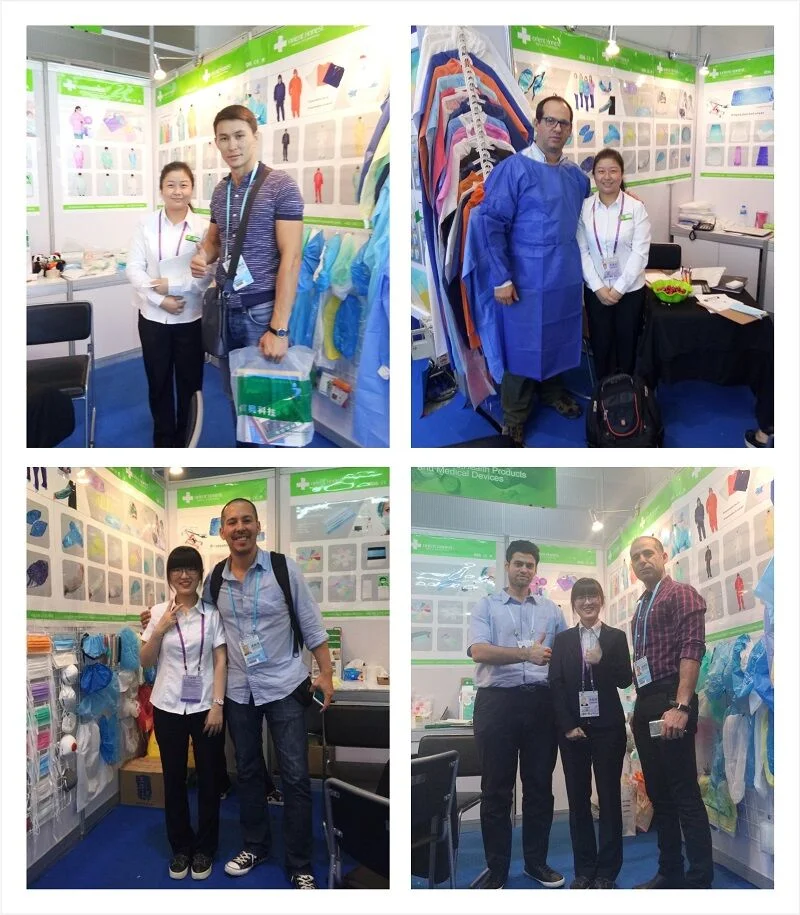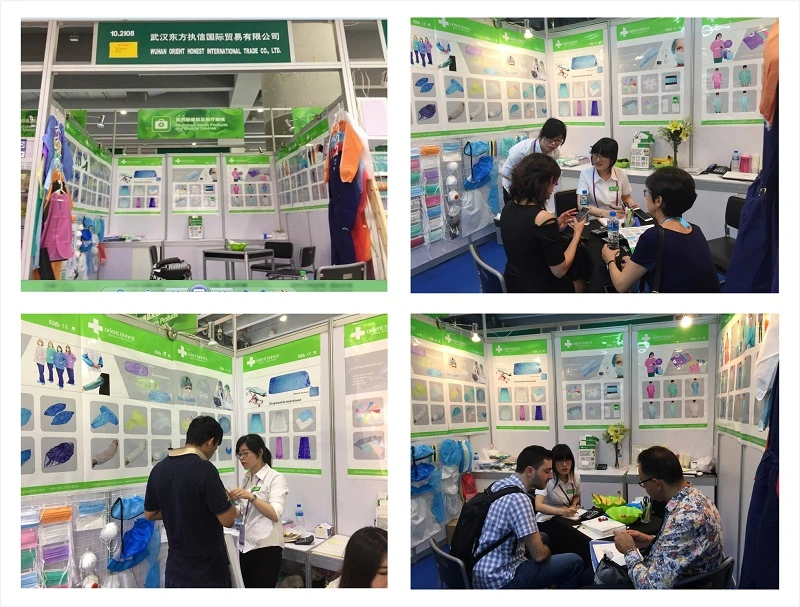 Certificate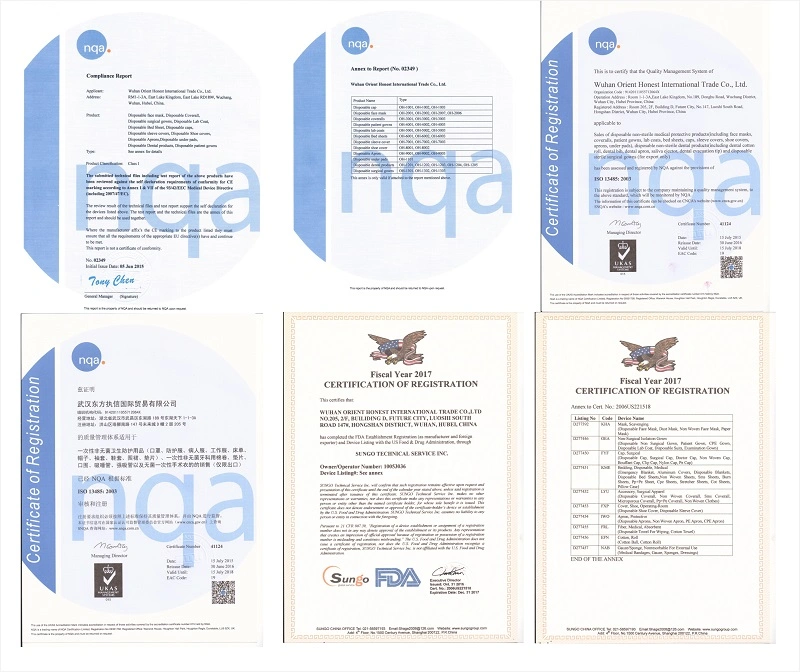 FAQ
Q:Are you a manufacturer or a trading company?


A:We have our own factory.



Q:What is the annual turnover for your company?


A:Our annual turnover is about $30million.
Q:What is the number of employees at your compay?


A:There are 10 sales in our company and we are ready to expand our sales team.
Q:What is the percentage of your products distribution for local, and export?


A:10 % is for local, and 90% is for export.
Q:Which are the main countries you export to?


A:Our product has been export to Asia,Europe,Australia,America and so on.Our main market is North America.
Q:Do your company have any quality management system such as ISO, EN or CE certificate(s)?


A:Our quality management system is certified under ISO 13485, FDA, CE .
Q:What is your experience in supplying to international companies, and could you provide some references/examples of your projects?


A:We supply Warmart for a long time,there are five containers per month for this customer, including disposable face mask.



Q:What is your annual production/output capacity for your major range of the product?


A:We can provide 400-500 HQ containers per years.
Q:Could you provide us an overview of the range of the products that you specifically manufacture from your own factory?


A:Yes, our mainly product lines:Disposable protective products including disposable face mask,disposable gowns,disposable coverall,lab coats,bed sheets,surgical caps,shoes covers,arm sleeves,rain ponchos,aprons,gauze swabs,cotton rolls and so on. We can provide for the samples if need.
Q:How many production lines are there for your major range of the products?


A:There are more than 10 lines for our major range of the products.
Contact us