Purple color Factory Supplier Disposable Nonwoven fabric Kn95 Face Mask Folding type N95 Masks
Features:
Face Mask Type
purple Color 5 layers Face Mask
Material/Fabric
3 ply (100% new material)
1st ply: 25g water-proof NWF
2nd ply: 25g melt-blown NWF (filter)
3rd ply: 25g water-proof NWF
Feature
Adjustable nose piece, Elastic earloop
Color
purple
Size
For adults: 18.3x9cm(+0.3cm)
Weight
2.9-3.2g/pc
Production Capacity
3000,000/day
Package
10pcs/box
Weight
16kg
Box
63*45*37cm
Product Manual:
Product number:Folding
Main structure and quality
:The mask body is made of components such as a mask body, nose clips, ear straps, etc. The mask body is composed of 4 layers of spunbond non-woven fabric plus a middle meltblown cloth barrier layer (KN95 grade).
Scope of application
:This product is suitable for flu protection, health protection, general care of institutions or families in a non-invasive environment.
Main performance
:Isolate by filtration, filtration efficiency ≥95%
Storage conditions
:It should be stored in a cool, dry and ventilated place. It should be protected from moisture, light and sun during transportation.
Specification
:10 pieces / box
Product details: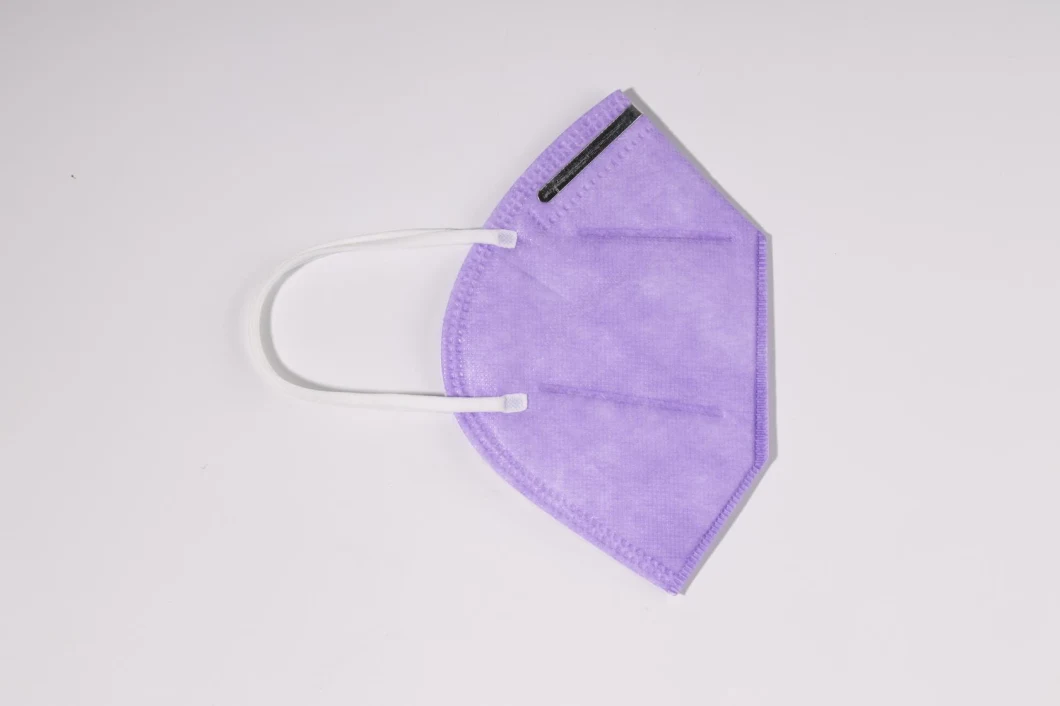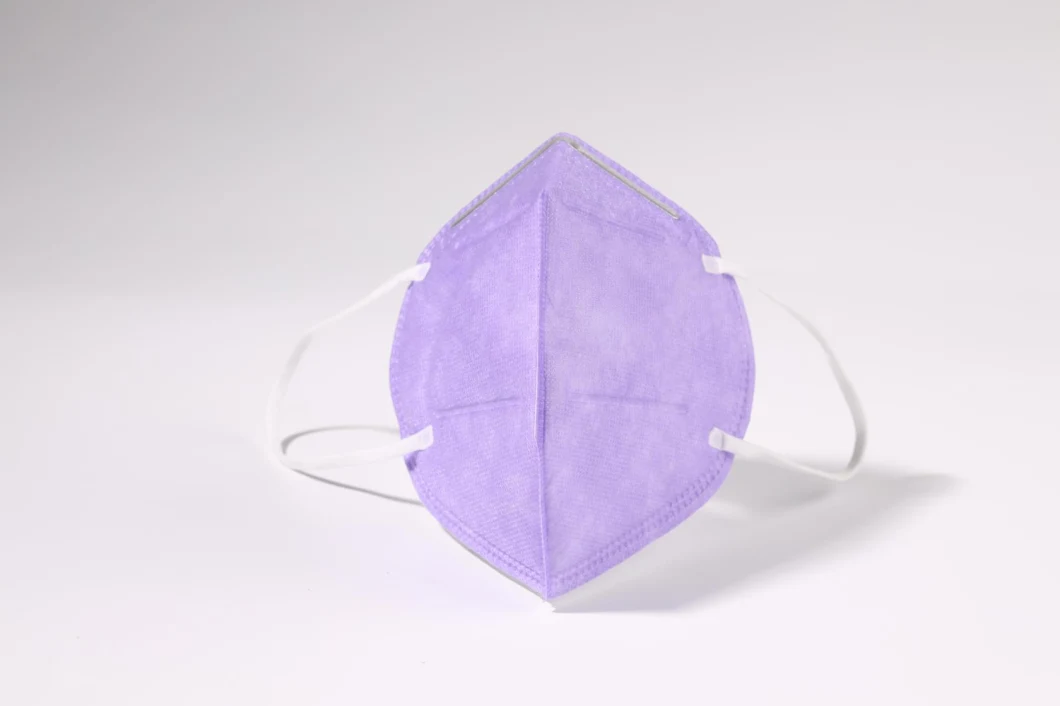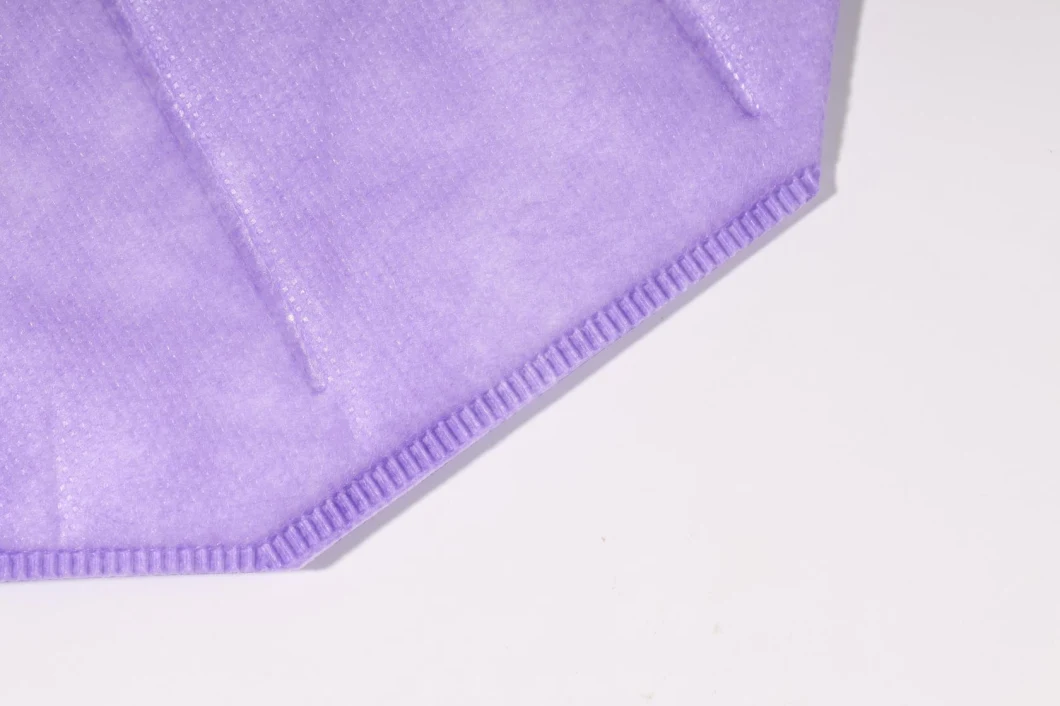 Certificate: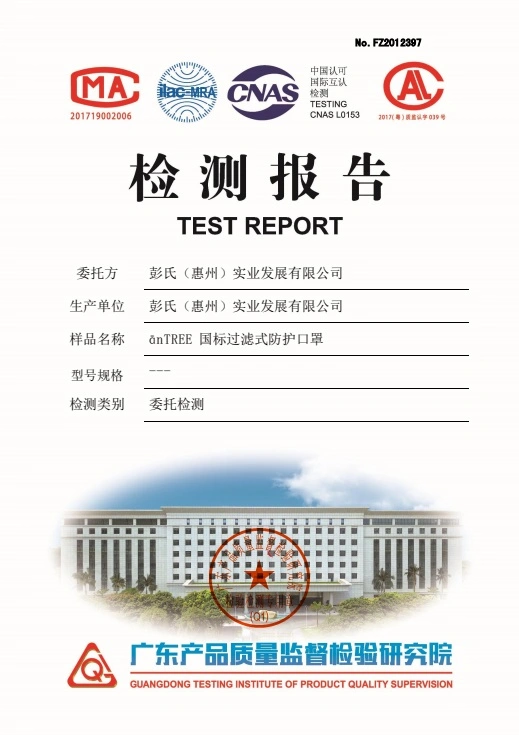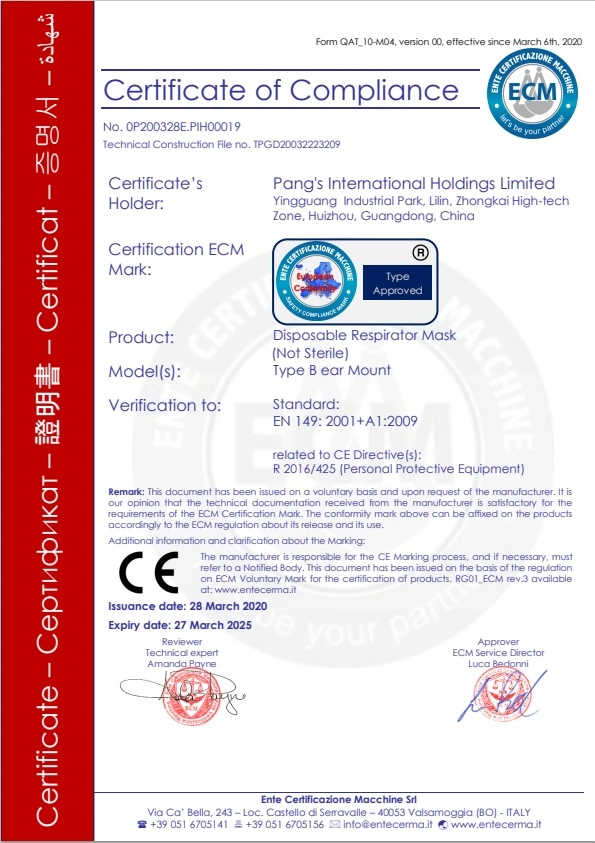 Package: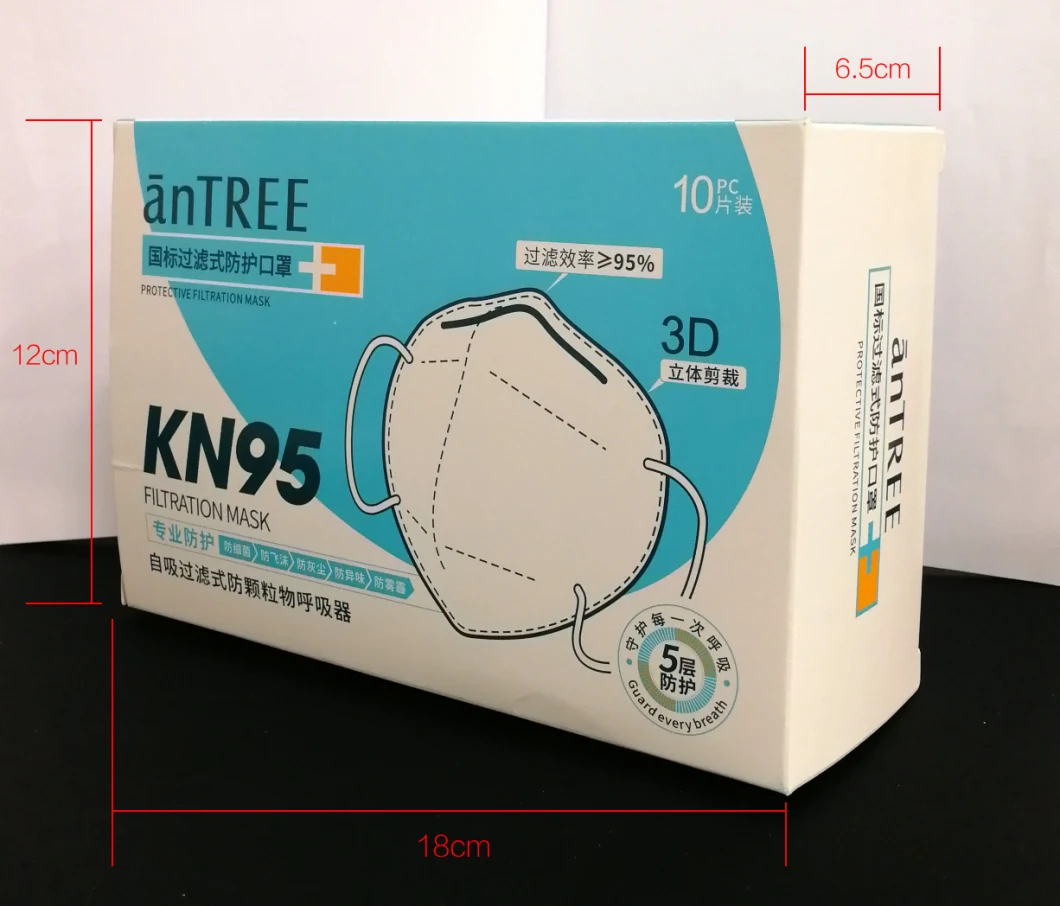 Air transportation package / Seaworthy package
1. Size weight 33kg 62*54*48cm 480 pcs/CTN.
2. Bulk are packing safly to shipping by air or sea.
3. Can custom package according to our clients' requirements.
Precautions
Do not enter the operating room and perform invasive operations;

The packaging is damaged, it is strictly forbidden to use

For those who are allergic to this product

This product is valid for 2 years and its use is strictly prohibited;

After the product is used, it should be processed according to the requirements of the or environmental protection department;

Do not use this product if a beard, facial hair, or other facial features prevent the face and the edges of the mask from achieving a good fit

When the mask is damaged, dirty or feels dizzy, breathing is difficult or other discomfort, you should immediately leave the contaminated area and replace with a new mask.
For your health, we recommend that you perform a simple 3-step check before use
The overall appearance of the mask is not damaged or seriously polluted

The ear strap is not damaged and has good elasticity;

No nose clip is broken or broken.
Follow the steps below when wearing a mask
The nose clip is outward, and the ear straps are pulled separately with both hands to ensure that the nose clip is upward;

Put on the mask, put the lower jaw inside the mask, buckle the ear strap behind your ears with both hands

Adjust to a comfortable position so that the mask fits your face;

Press the index finger and middle finger of both hands to adjust the nose clip until it is close to the nose frame;

After each wearing, airtightness check is required: cover the mask with both hands and exhale. If you feel gas leaking from the nose clip, follow step 4 again

Adjust the nose clip; if you feel gas leaking from both sides of the mask, please adjust the ear straps.
trips:
1.Avoid hand washing, which will damage the filter elements
2.Avoid high temperature, high humidity or direct.
3.Do not use it if you have skin allergy.
4.Eco-friendly , fashinable, convenient to use.
Product celling point:
1.Seikospay to create perfect quality
2.High Density Sponge inner,wears more comfortable
3.The nose clip can be adjusted to ensure fit the face more perfect
4.Multi-layer filtering, more security


Shipping:
DHL/Fedex/UPS/TNT/EMS/by Air/by Sea or special line ...... choose the best way for you!
1.Send out immediately after your payment for small order if have stock.big order need 3 to 5 days.

2.By DHL: 3-5days

3.By Fedex:3-7days