Hospital Nonwoven Material Absorbent Medical Surgical General Drape Pack with Fenestration
| | |
| --- | --- |
| Accessories | Quantity |
| 1Back Table Cover, Reinforced, 150*190cm | 1 |
| Mayo Stand Cover, Reinforced, 80*145cm | 1 |
| Utility drape with tape, Reinforced, Large,150*180cm or 180*180cm | 1 |
| Utility drape with tape, Reinforced, X-Large, 150*240cm | 1 |
| Utility drapes with tape, Reinforced, Medium, 90*75cm or 100*90cm | 2 |
| Utility drapes with tape, Small,60*60cm | 4 |
| Reinforced Surgical Gowns, XXL | 2 |
| Hand Towels, 30*40cm | 2 |
| Tape strip, 10*50cm | 1 |
| 3M EO chemical indicator strip | 1 |
Operation Instructions:
Open the package to remove the surgical pack placed in the central instrument table, tear the tape, unfold the back table cover. Then Take out sterilization instructions card with the instrument clip. After confirm sterilization is complete, the circuit nurse take out equipment nurse's surgical bag, to help equipment nurse wear Surgical gowns and gloves. Finally, equipment nurses sort out all items in the surgical pack and add external medical equipment in the instrument table.Please note aseptic technique in the entire process .
Features:
1,For the clinical operation of a one-time use of health protection, which can effectively avoid secondary infection.

2,PE film+nonwoven fabric,SMS,SMMS (anti-static, anti-alcohol, anti-blood)

3,Adhesive Incise Area

4,360°Fluid collection Pouch, Foam band, with Suction port/as request.

5,Tube holder

6,Armboard CoversS
The Pictures of Hospital Nonwoven Material Absorbent Medical Surgical General Drape Pack with Fenestration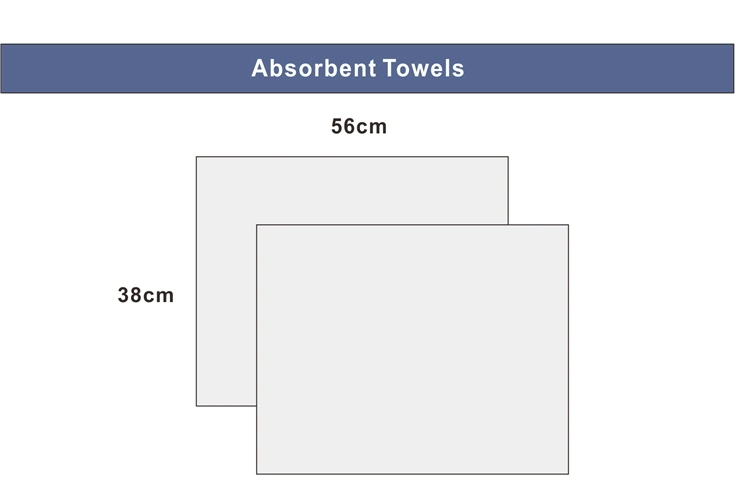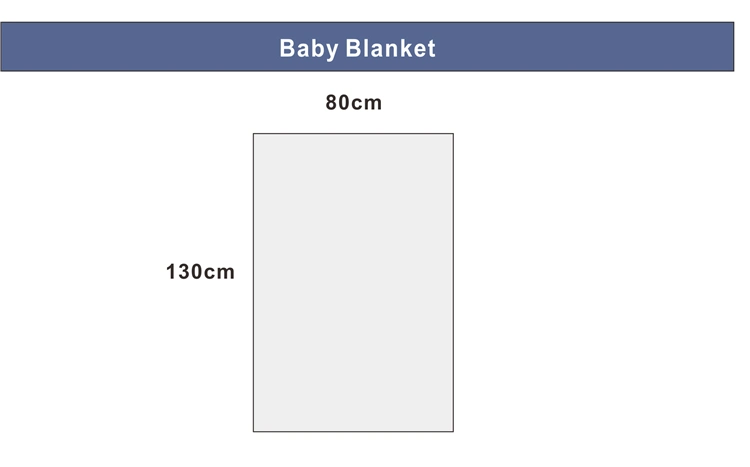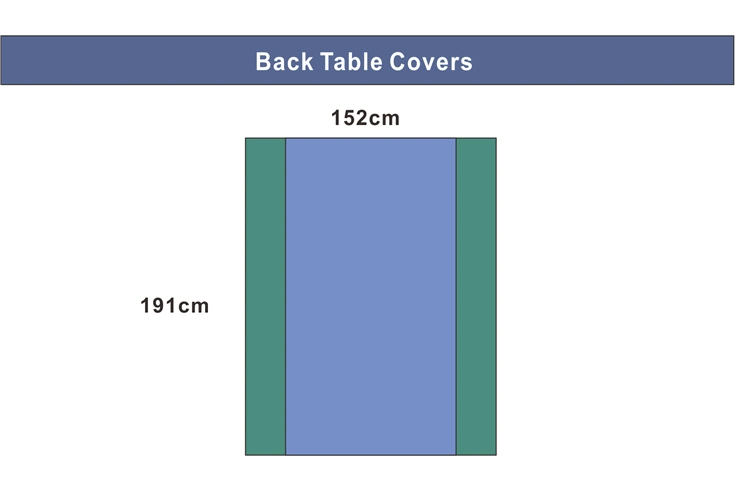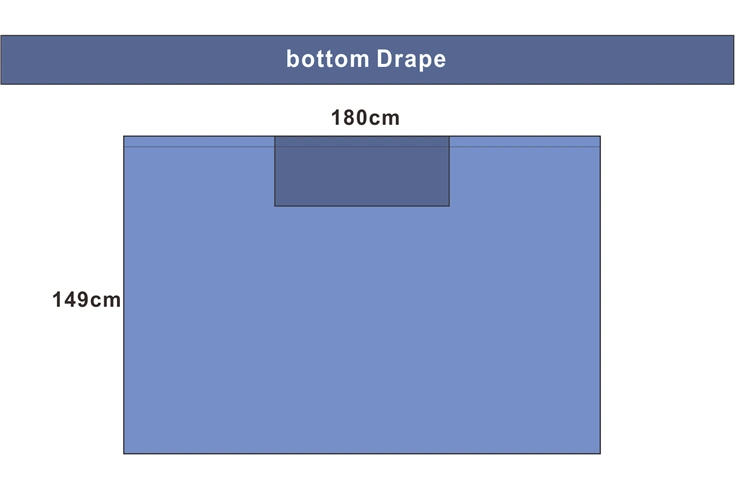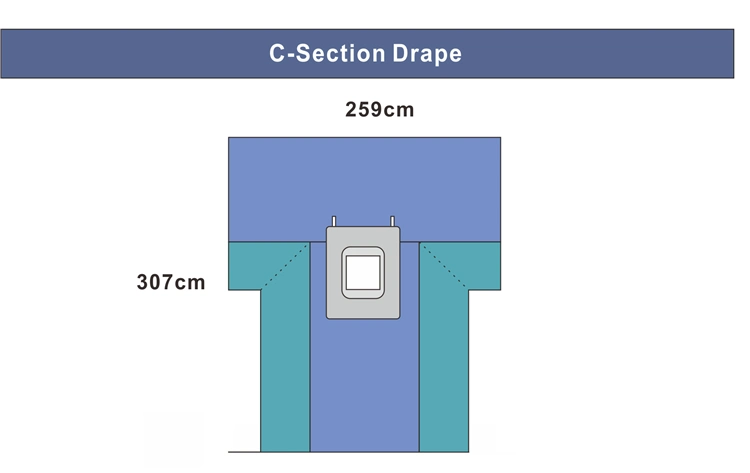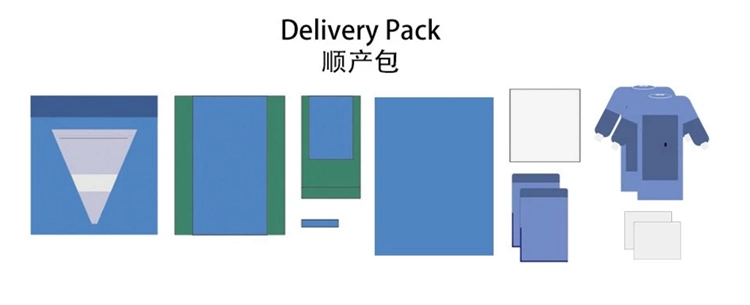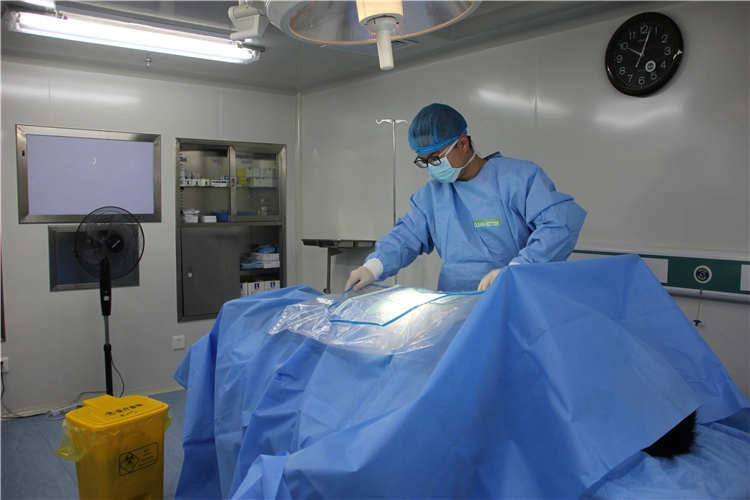 Sample Policy:
1. Sample according to your design drawing.
2. Design your own sample, then remake it .
3. Sampling time: 3-5days . Existing Samples Sampling time:1day
4. Make mass production after your confirm the sample.
Quality Control:
1. We will not start to make the products until you confirm the sample.
2. The packing will be water-proof, damp-proof and sealed
3. Our QC staff inspecting before/during/after mass production

Packaging & Shipping
Packaging Details:1 set/sterile pouch, 8 sets/carton carton size: 66*32*45cm
Delivery time: 30 days after prepayment arrived
Delivery Port: Wuhan/ Guangzhou /Shanghai
Related Products:
Surgical Drapes & packs: Universal Pack, Thyroid Pack, Laparotomy Pack, Laparoscopic Pelviscopy Pack, Extremity Pack, Arthroscopy Pack,Shoulder Pack,Hip Pack,Hand Pack,Urology Pack,Delivery Pack,C-section Pack,Eye Pack,ENT Pack, Craniotomy Pack,Cardiovascular Pack, Angiography Pack & Pacemaker Pack

Body Protection Series: coverall, surgical gown, isolation gown, disposable scrub, lab coat, PE apron etc.

Respiratory Protection Series: Medical face mask, N95 face mask, Dental face mask, Respiratory face mask, Printed face mask, Fashion face mask etc.

Head Protection Series: Doctor's cap, mob cap, bouffant cap, clip cap etc.

Foot Protection Series: PE/CPE shoe cover; non-slip shoe cover, pp shoe cover, plastic shoe cover, Disposable boot etc.
Our factory: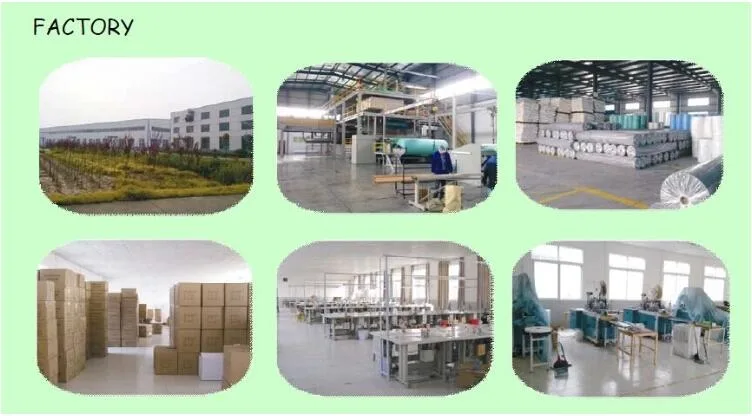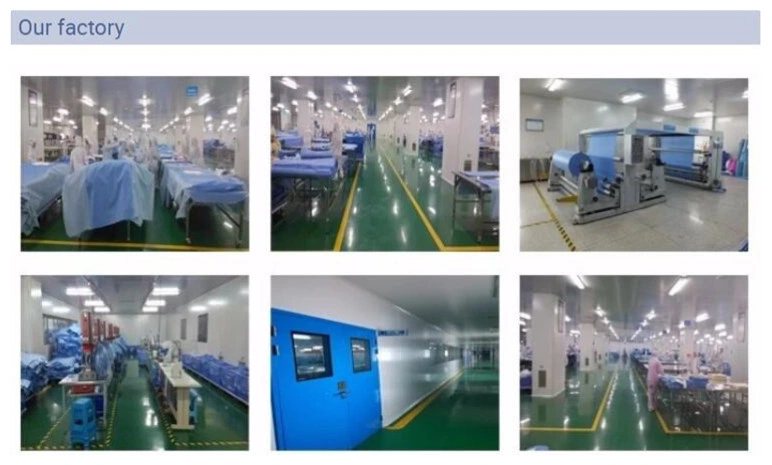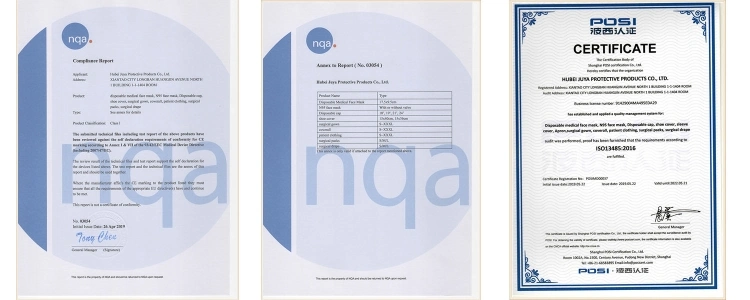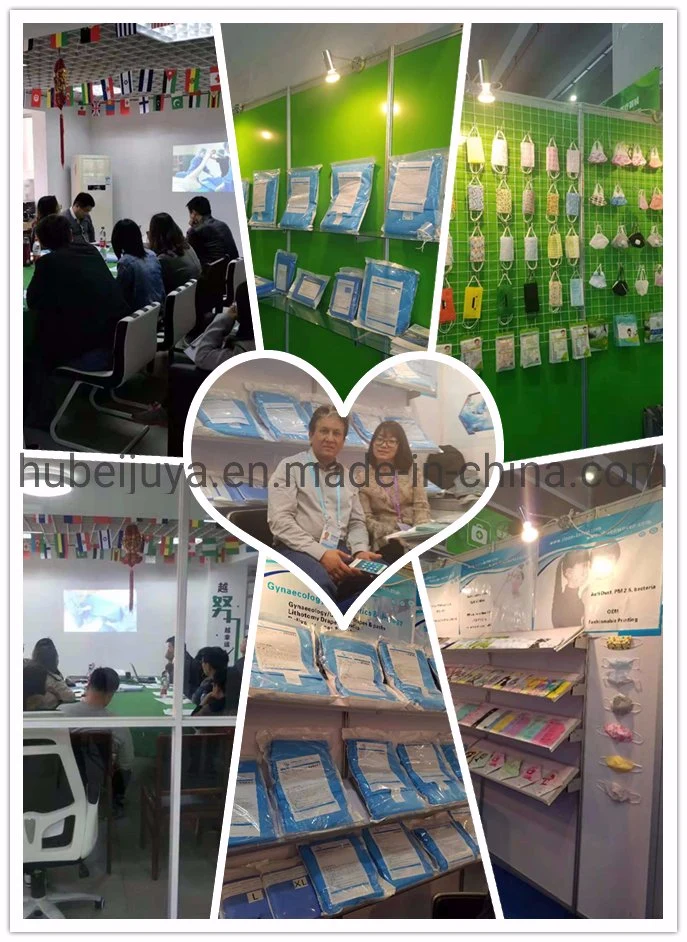 Contact way:
Hubei Juya Protective Products CO.,Ltd
Contact: Lillian yu
Office Add: Huangjin Avenue North 1 Building 1-1-1404 room, Xiantao City, Hubei,433000 China